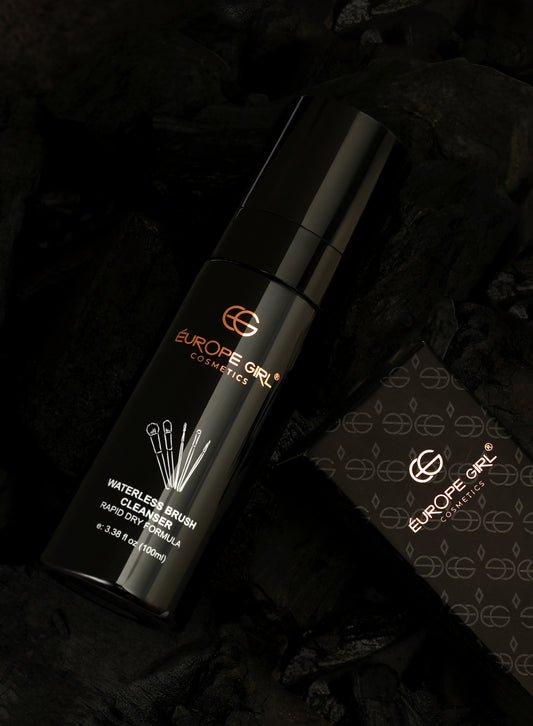 Instant Brush Cleanser
Description

The Instant Brush Cleanser cleans out and conditions brush fibres to maintain the durability of the brushes. It is convenient to use and usage of water is not necessary. 

Usage:

Apply the cleanser directly to the brush or on a towel or tissue paper. Run the brush along a towel or tissue until it no longer distributes any makeup residue.

Ingredients: Isododecane cyclopentadimethylsiloxane, ethyl hexyl palmitate, vitis vinifera seed oil, olea europaea fruit oil, simmondsia chinensis seed oil, tocopherol (vitamin E), cyclohexiloxane, butylhydroxytoluene, essence.
Shipping & Returns

The standard ground mail service is shipped via Gojavas/BlueDart/Aramex/Ecom/IndiaPost. These packages out the same day for all orders placed before 1PM Indian Standard Time and the next day for all orders placed after 1PM Indian Standard Time (packages will arrive within 3-5 business days). Please be advised that shipments are not sent out on Saturdays, Sundays, or any Holidays. We do not guarantee arrival dates or times.
It's gentle on my brushes yet tough on dirt and makeup residue. My brushes dry quickly and are ready to use in no time. A definite game-changer!
I just love how convenient and mess-free the process is.
'm truly amazed by how effective this makeup brush cleaner is! It effortlessly removed all the stubborn product buildup from my brushes.
Cleaning my brushes has become so much easier and faster thanks to this product.