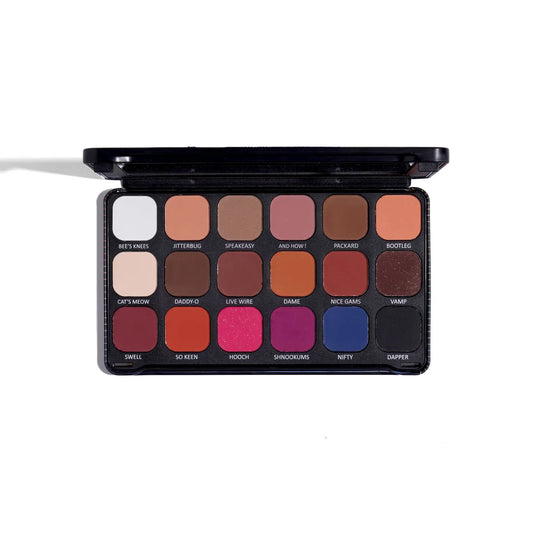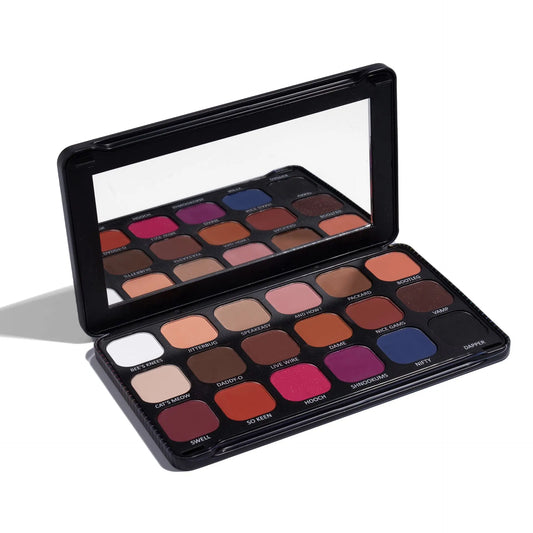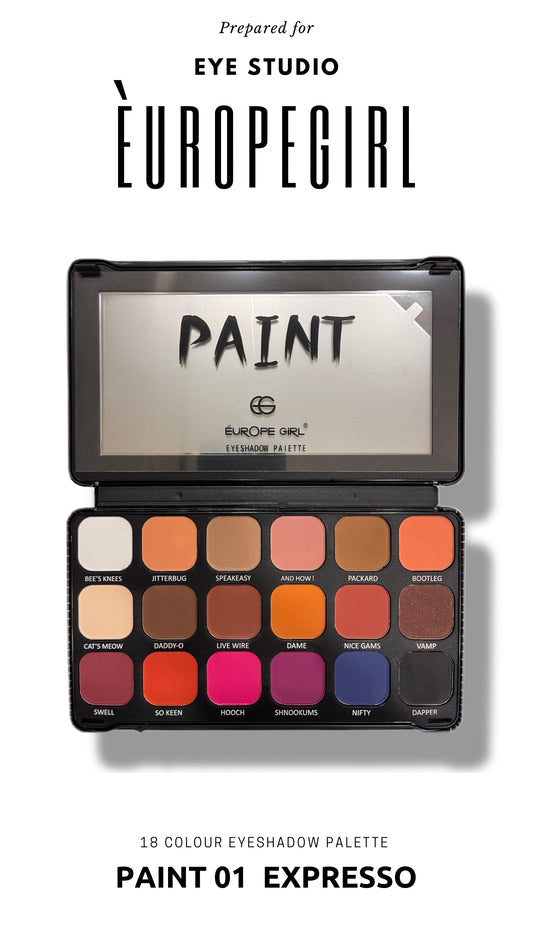 Paint Eyeshadow (Expresso)
Description

The expresso palette has everything you need to create eye looks for every occasion. Whether you want high-impact, rich shades for a night out on the town or light neutral shades for work and school, you're sure to be able to create the custom look you desire with this eyeshadow palette. Featuring more than 18 unique, multi-finish shades and a soft and high pigmented powder, this must-have palette will be your go-to set and it will complete your makeup collection. In addition to the natural to warm color collection.

An eyeshadow palette featuring 18 must-have shades
Customize your look quickly and easily using these ultra-blendable powders
This kit boasts a stunning collection of matte shades
Shipping & Returns

The standard ground mail service is shipped via Gojavas/BlueDart/Aramex/Ecom/IndiaPost. These packages out the same day for all orders placed before 1PM Indian Standard Time and the next day for all orders placed after 1PM Indian Standard Time (packages will arrive within 3-5 business days). Please be advised that shipments are not sent out on Saturdays, Sundays, or any Holidays. We do not guarantee arrival dates or times.
"Superb!!!!" wow ..Amazing product actually what i expected…really loved this!!! Best 18 shades eyeshadow palette
This shades are very new types… it can easily go with regular outfits. This eye shadows gives like matte look… which looks beautiful… the best shades i liked matte colors… it's best product at best rate.
This paint eyeshadow contains all shades and very pigmented. All in one palette.. Loved ittt recommend.
"Best colors eyeshadows" its really good eyeshadows i suggest to everyone to buy this.🛍️
Very nice eye shadow palette ❤…. I loved it 😍 must buy it