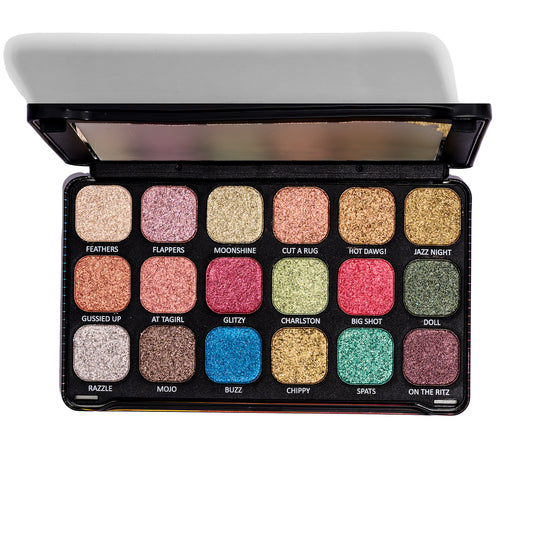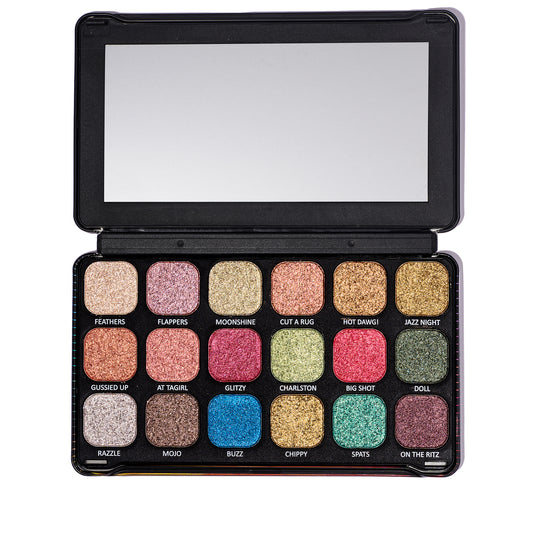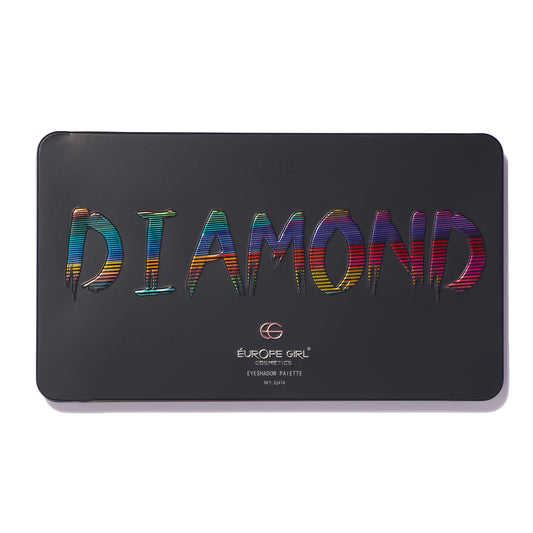 Diamond Eyeshadow Palette (Glow On )
Description

Diamond eyeshadow palette

Light up your eyes with the precious glow of treasured jewels and gemstones! Europe girl has created 18 magical hypnotic shades inspired by the world's most brilliant gems, so you can glow with wider, brighter looking superstar eyes from day to night!

Encased in a dazzling metal case, this magical palette features the same light-as-air diamond magical metallic formulas that's soft shimmer and weightless wet-look metallic formulas.

The easy-to-build shades that has premium quality diamond pigments that's shine like a star when light reflects on it.

What makes it magic?
Encased in a collector's edition metal starburst case!

Effortlessly blendable and buildable
Universally flattering
Color-coded to make every eye color pop!
New! Wet powder technology ensures amplified color pay-off, intense light-play and creamy, emollient powder feel
Easy to blend for an extra smooth application!
Shipping & Returns

The standard ground mail service is shipped via Gojavas/BlueDart/Aramex/Ecom/IndiaPost. These packages out the same day for all orders placed before 1PM Indian Standard Time and the next day for all orders placed after 1PM Indian Standard Time (packages will arrive within 3-5 business days). Please be advised that shipments are not sent out on Saturdays, Sundays, or any Holidays. We do not guarantee arrival dates or times.
This diamond eyeshadow is the best for the smooth glitter eyes. it gives you a dazzling look on your face. must buy it.
Superbbb eyeshadow palette it gives you a disco look make you look flawless. thank you europegirl ⚡⚡
If you are looking for night party look colors then this eyeshadow is worth it really smooth and stunning that makes you look dazzle.
Its great eyeshadow that has high pigment and make your eyes look stunning.
This eyeshadow has all super colors which make you look splendid and it long-lasting. highly pigment!!! 💘💘