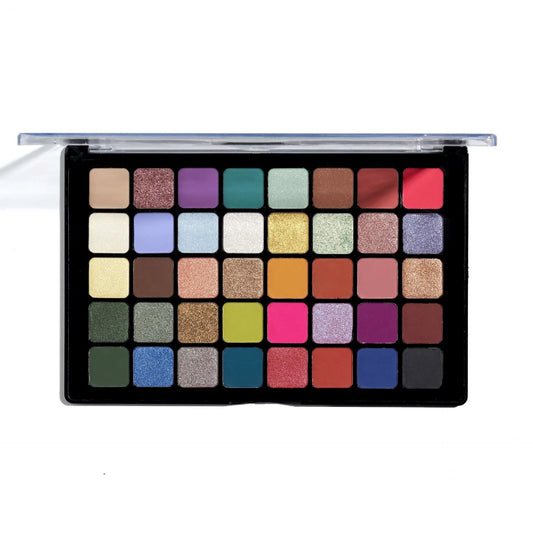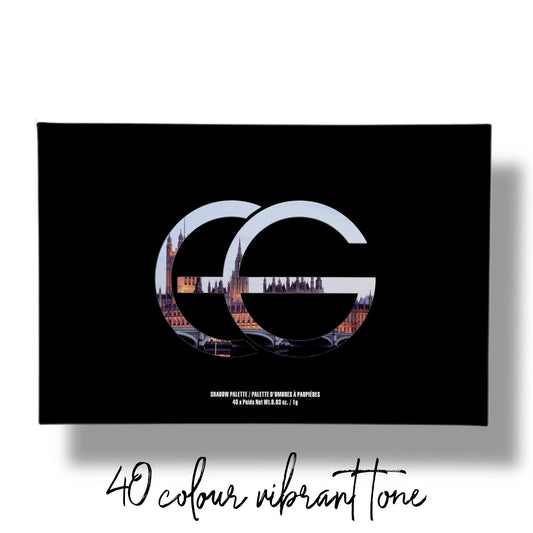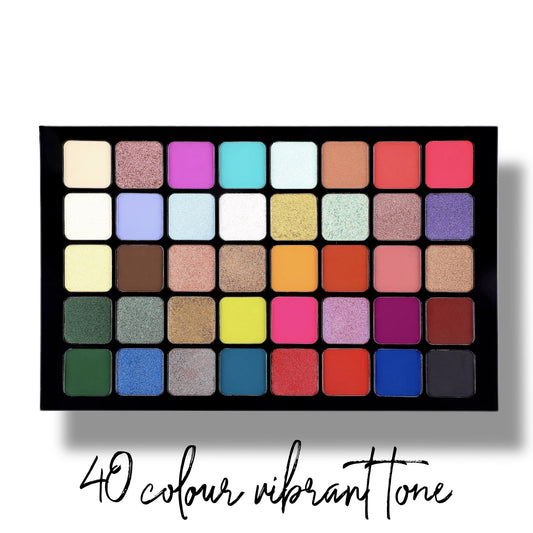 40 Color Eyeshadow Palette – New Vibrant Tone
Description

 Level up your looks with Europe Girl's vibrant eyeshadow hues. Packed with 40 shades, this supersized palette offers an array of rainbow colors in highly pigmented matte formulas. With these mesmerising color pigments, you can create almost any look for any occasion!
Shipping & Returns

The standard ground mail service is shipped via Gojavas/BlueDart/Aramex/Ecom/IndiaPost. These packages out the same day for all orders placed before 1PM Indian Standard Time and the next day for all orders placed after 1PM Indian Standard Time (packages will arrive within 3-5 business days). Please be advised that shipments are not sent out on Saturdays, Sundays, or any Holidays. We do not guarantee arrival dates or times.
"40 colour eyeshadow palette – vibrant tone " its contains most of the shimmer shades… really nizz to use... Take a look upon it. Nice onee😊
I love the colors in this palette. They blend well and leaves for a lot of combinations. Very little if any fallout.
Nice size colors and the palette has some weight to it, i don't feel like you would want to carry this in your handbag. Best pigment eyeshadow ever came across.
This shades are very new types… it can easily go with regular outfits. This eye shadows gives like matte look… which looks beautiful… the best shades i liked in this was silver nd golden… it's best product at best rate.
I can't believe that this eyeshadow palate is so amazing😍 thank you europegirl. Would recommend to buy it