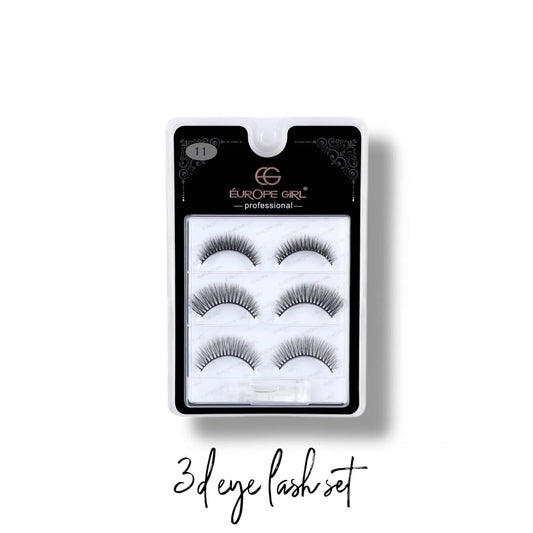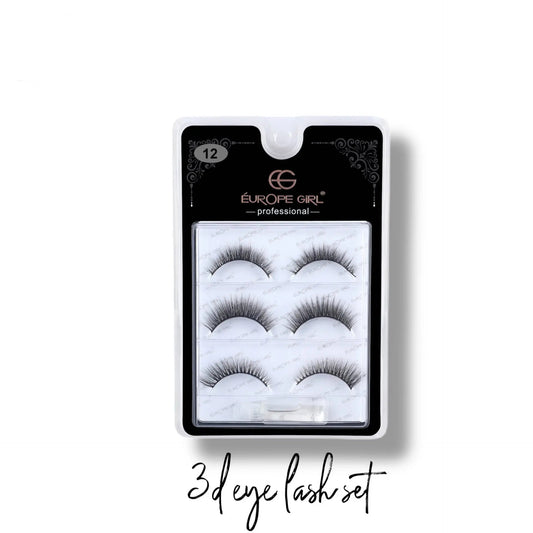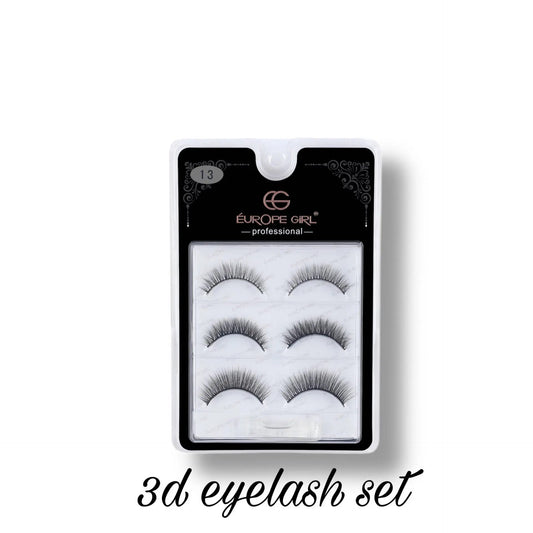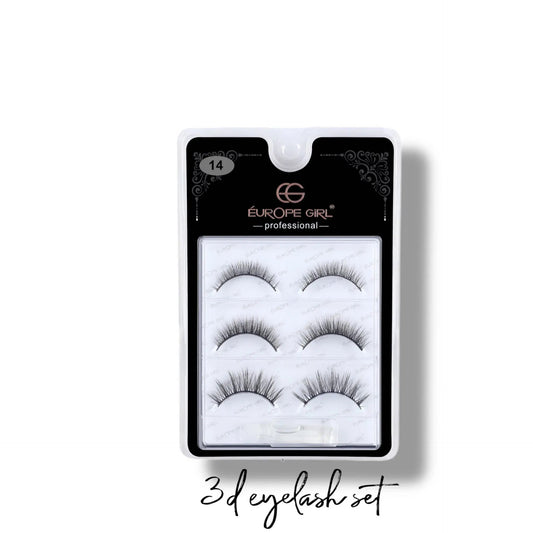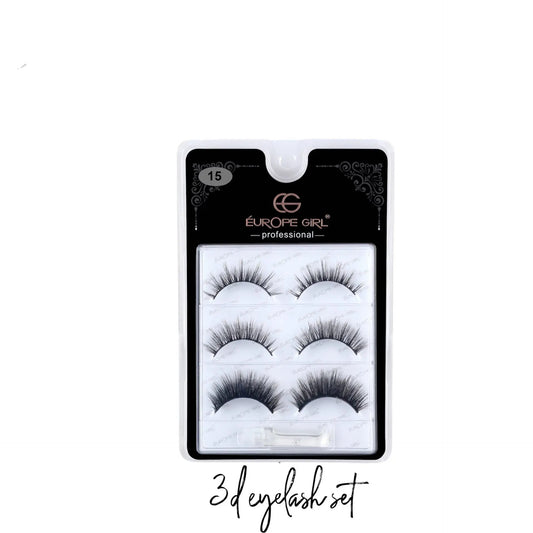 3D Eyelash Set with Glue
Description

Elevate your look to the next level with Europe girl professional fake eyelashes set. Add subtle fullness and extra length to your lashes and achieve a natural, beautiful lash line with these wonderfully lightweight fake lashes.

Shipping & Returns

The standard ground mail service is shipped via Gojavas/BlueDart/Aramex/Ecom/IndiaPost. These packages out the same day for all orders placed before 1PM Indian Standard Time and the next day for all orders placed after 1PM Indian Standard Time (packages will arrive within 3-5 business days). Please be advised that shipments are not sent out on Saturdays, Sundays, or any Holidays. We do not guarantee arrival dates or times.
Lashes are really nice… but problem is the glue… not working properly… & lashes are heavy
I m in serious love these lashes . I found lashes to be long but after putting, it was just perfect . Worth d quality n investing on it . Glue isn't much effective but i love d glue bottle , so cute , tiny n glass body ❤️❤️my very order soon gonna order more . Thank u so much . And a god customer service also.
I wanted a pair eyelashes which wouldn't look too dramatic but also can add some volume and length and these are perfect🙂
Eyelashes are very beautiful, its feels like all original eyelash .I'm very happy.✌️
I just received my product.. Thank you for solving my issue.. Really appreciated