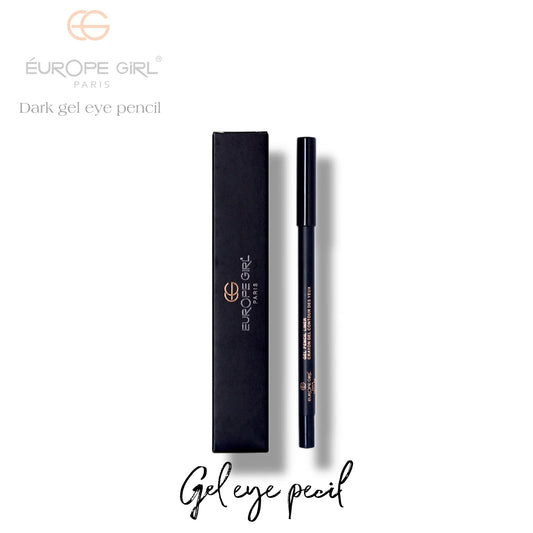 Gel Eye Pencil
Description

Europe Girl Gel Eye Pencil formula offers an extra long-lasting, ultra-pigmented deep black colour. An easy application with an amazingly smooth glide. It's waterproof and smudge-proof and lasts for 20 to 24 hrs. This eye pencil is paraben-free and dermatologically tested.
Shipping & Returns

The standard ground mail service is shipped via Gojavas/BlueDart/Aramex/Ecom/IndiaPost. These packages out the same day for all orders placed before 1PM Indian Standard Time and the next day for all orders placed after 1PM Indian Standard Time (packages will arrive within 3-5 business days). Please be advised that shipments are not sent out on Saturdays, Sundays, or any Holidays. We do not guarantee arrival dates or times.
Powerful jet-black color. I highly recommend this Gel Eye Pencil. So a beautiful formulation and absolutely smudge-proof. Must buy😍😍
Very good product. It is smudge proof and long lasting and its performance is comparable to high end brands.
I AM Very much happy with this purchase. Intense black it is, which I always wanted to get one. Makes your eyes look more beautiful.😍
It's really recommended for daily use, highly pigmented and smudge-proof. i have used it for more than 6hours still it was intact. Gel Eye Pencil which I used so far!!!
I love this black color 100% smudge-proof and long-lasting, I love Europegirl cosmetic products