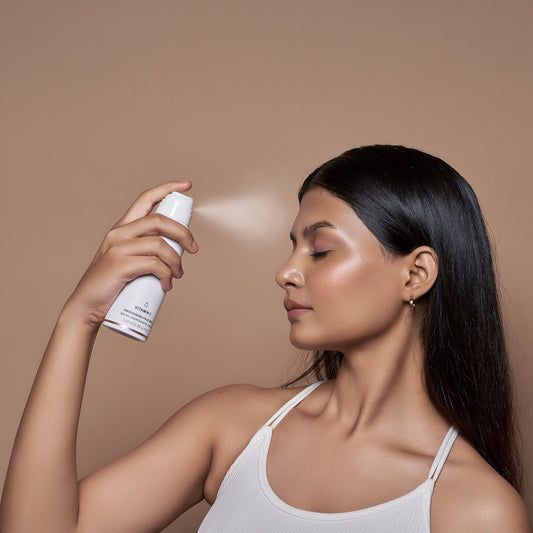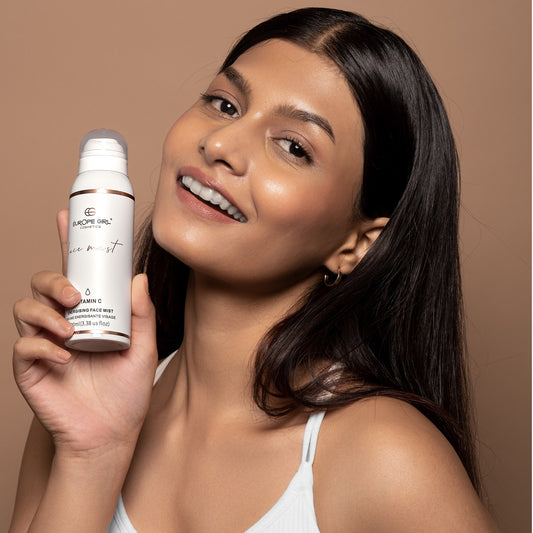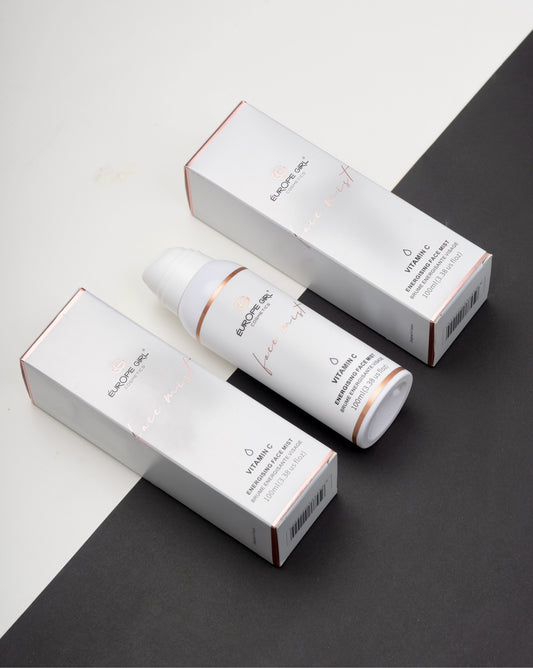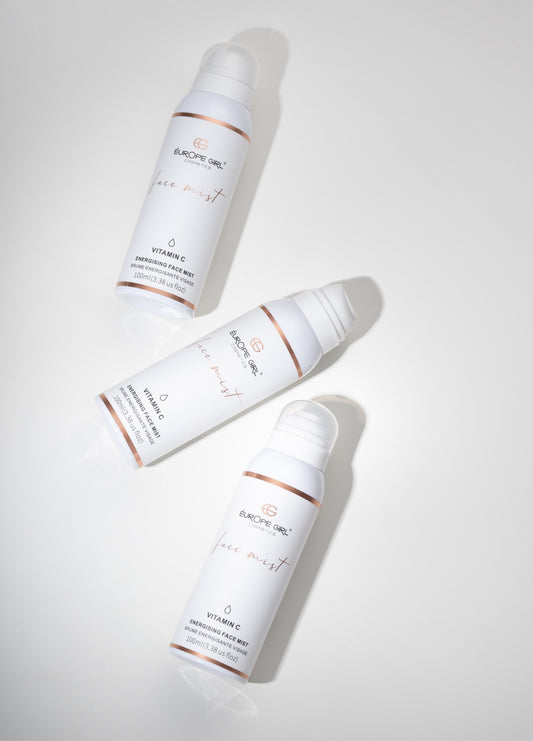 Face Mist - Vitamin C
Description

Europegirl's Vitamin C Face Mist is a lightweight facial mist formulated with advanced Vitamin C. It refreshes and hydrates skin while providing powerful antioxidant benefits to revitalize and protect the complexion. A gentle treatment for any skin type, the face mist helps to minimize damage from free radicals for a brighter, more youthful complexion.

an invigorating blend of antioxidizing Vitamin C and Thermal spring water and Nitrogen that instantly hydrates, brighten,s and vitalize the skin.

Shipping & Returns

The standard ground mail service is shipped via Gojavas/BlueDart/Aramex/Ecom/IndiaPost. These packages out the same day for all orders placed before 1PM Indian Standard Time and the next day for all orders placed after 1PM Indian Standard Time (packages will arrive within 3-5 business days). Please be advised that shipments are not sent out on Saturdays, Sundays, or any Holidays. We do not guarantee arrival dates or times.