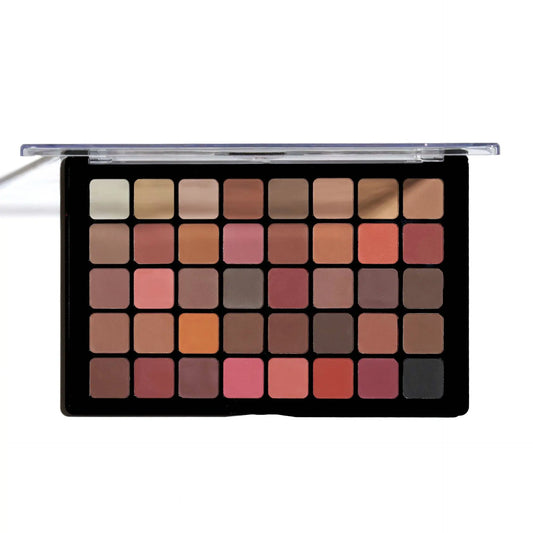 40 Color Eyeshadow Palette (Warm Tone)
Description

With an impressive selection of 40 shades, this large palette demonstrates that not all nude eyeshadows are created equal. If you find it challenging to discover the right shades in conventional nude palettes, this is the answer to your prayers!
Shipping & Returns

The standard ground mail service is shipped via Gojavas/BlueDart/Aramex/Ecom/IndiaPost. These packages out the same day for all orders placed before 1PM Indian Standard Time and the next day for all orders placed after 1PM Indian Standard Time (packages will arrive within 3-5 business days). Please be advised that shipments are not sent out on Saturdays, Sundays, or any Holidays. We do not guarantee arrival dates or times.