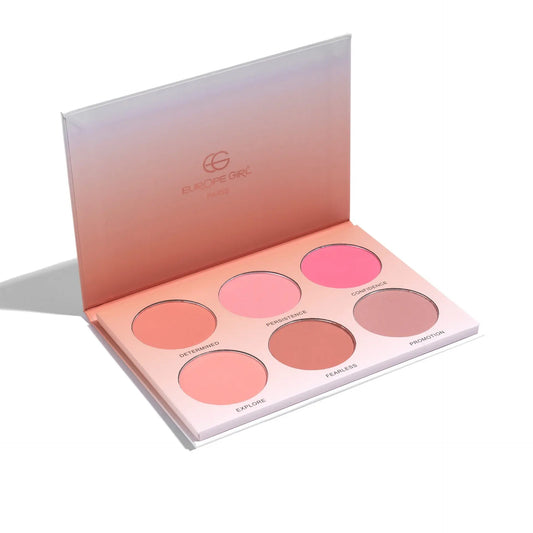 Blusher palette
Description

Perfect for a professional application desired by all of us.

Adds some colour to your cheeks.

Includes 6 beautiful shades.

Perfect for any occasion.
Shipping & Returns

The standard ground mail service is shipped via Gojavas/BlueDart/Aramex/Ecom/IndiaPost. These packages out the same day for all orders placed before 1PM Indian Standard Time and the next day for all orders placed after 1PM Indian Standard Time (packages will arrive within 3-5 business days). Please be advised that shipments are not sent out on Saturdays, Sundays, or any Holidays. We do not guarantee arrival dates or times.
This blush palette has everything that my face need. i am so glad that my friend suggest me this product reallly great with colors and the texture
Honestly, I use this blush palette every single day. It looks so natural on my face, and it's worth buying.
If you think of any blush palette then EG as the best one. I have never got such amazing palette with stunning shades on it. HAPPY CUSTOMER!!
The blush palette shimmer gives you a radiant flush of color on the cheeks.😊😊 must buy itttttt